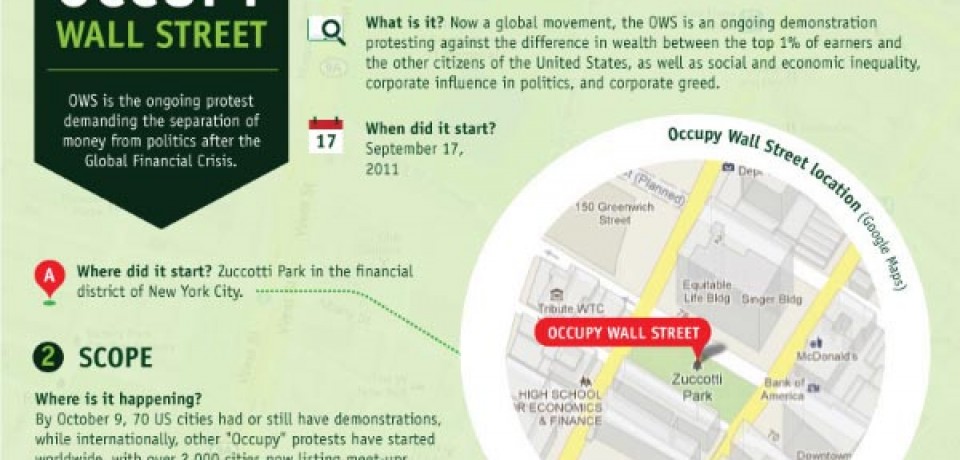 Occupy Wall Street is the ongoing protest demanding the separation of money from politics after the Global Financial Crisis.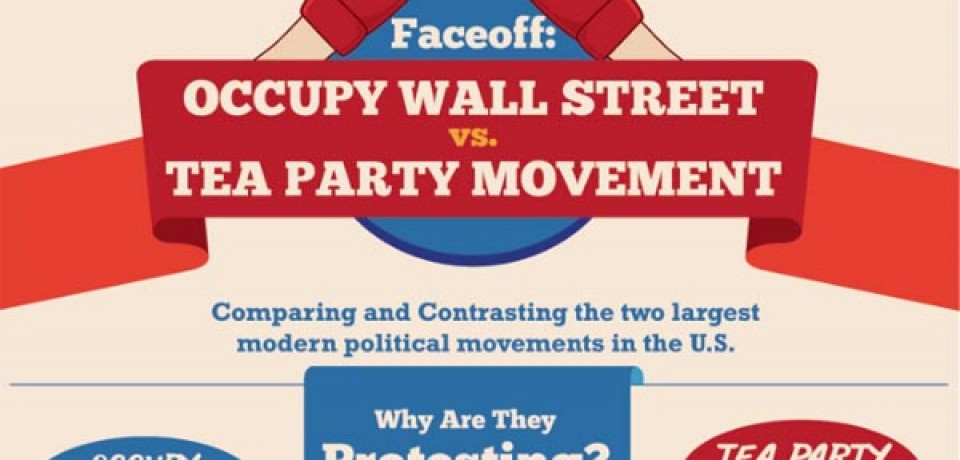 Infographic that compares and contrasting the two largest modern political movements in the U.S.: Occupy Wall Street & Tea Party movement.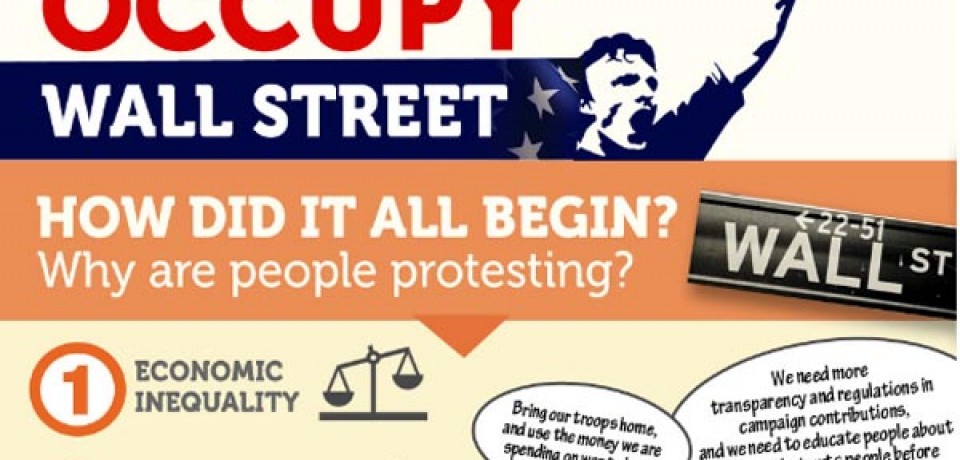 Only time will tell how this movement will pan out, but it is definitely one that will go down in the history books. It's interesting to see what will come of this, and especially interesting to see the huge role technology has played in this movement.